Welcome Joey!
Joey Locicero came on board at 216digital as a Search Engine Optimization Specialist in March 2018. He was a graduate of The University of Akron in 2009. There he pursued a degree in English and Creative Writing and was also an avid member of the university breakout writers group.
He has gone on to pursue writing as a career. He has been published in literary reviews and in journals for poetics and script writing, two of his favorite forms. He has written copy for various industries and always enjoys a creative challenge. He often seeks ways to stretch and develop his creativity.
SEO Specialist at 216digital
Joey has a love for language and thoroughly enjoys crafting content, whether it be for web copy, blogs or social media in general. At 216digital, he will be performing keyword research, trending topics and SEO best practices to better improve client website visibility. With SEO-focused keyword content, we hope to increase our client's websites rankings in order to drive traffic to the site and maximize conversions.
Networking and outreach are crucial parts of optimizing websites. Joey will also be constantly performing outreach to add potential backlinks to the client's profile to create an authority with the search engines that will help to increase the site's ranking overall. This will help to push the site closer to the top of the search results.
A Little More about Joey
In addition to writing, Joey is a self-proclaimed music buff. He loves going to live shows and following some of his favorite local bands, especially within the Akron music scene. He also loves to read and has a deep love for the south. He tries to travel to the ocean, whenever possible.
You can reach him through email at joey@216digital.com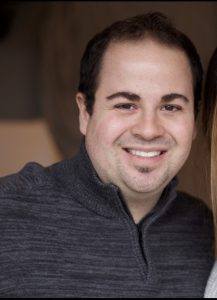 Joey Locicero, SEO Specialist