These days, PPC (pay-per-click) advertising is the name of the game. PPC campaign can grow a business overnight if it's managed well—or it can waste incredible amounts of money. In the world of PPC, knowing your business's market is only half the picture. You have to couple in-depth, market-specific research with PPC management best practices. If you can afford this time-consuming process in-house, that's great! But for many small- to mid-sized businesses, outsourcing paid search management to a professional PPC agency gets the most out of the advertising dollar. Just ask our client, Mobile Home Parts Store. They saw a 41.5% increase in PPC revenue when they switched to our direct management service.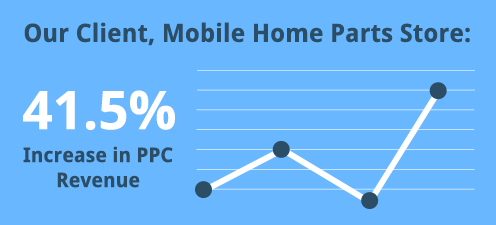 View Our Case Study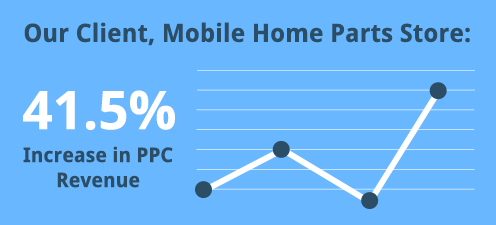 View Our Case Study
Custom Built. Tailor Made.
At 216digital, every PPC campaign we build is made-to-order and designed to perfectly fit you and your company's needs.
Here are the components of typical 216digital campaigns: