*Hold on. What's a shoulder niche?
Glad you asked. It's a content niche that overlaps your core niche on a higher level of categorization. It's something you might not see if you're only focusing on your core niche.
Let's say your core business is selling engineering equipment. That means your core content niche is (obviously) content about engineering equipment. But that's not the only content niche you can publish for.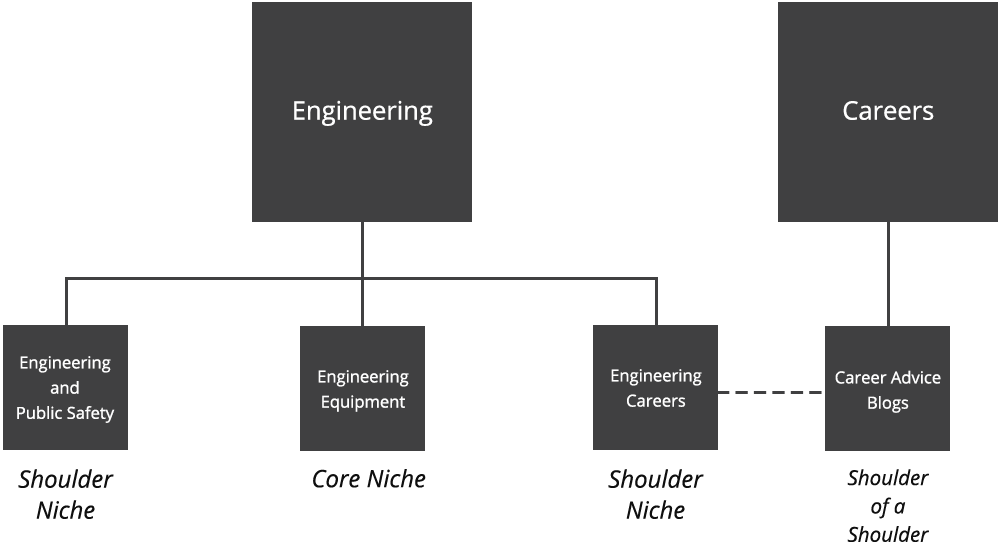 Imagine a category tree of content in your mind. As you move down this tree, content niches become more and more specialized. As you move up the tree, they become more generalized. That means there are content niches sitting right next to you which are related to yours, but somewhat independent of yours. In other words, they overlap.
We see too many webmasters who've pigeonholed themselves into their core content niche without considering their shoulder niches—the niches that sit next to theirs on the content category tree.