Responsive Miva Design:
Critical to Ecommerce Success
A Miva store that adapts to every user's device makes everyone happy. That means longer session times, and ultimately—more conversions.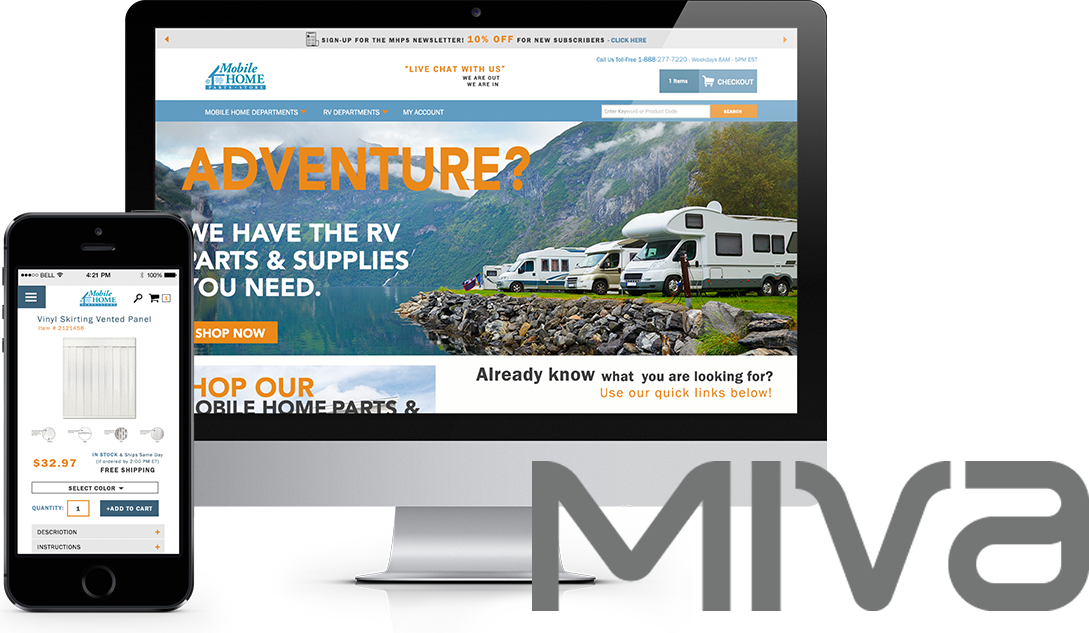 Responsive design: the future of Miva stores.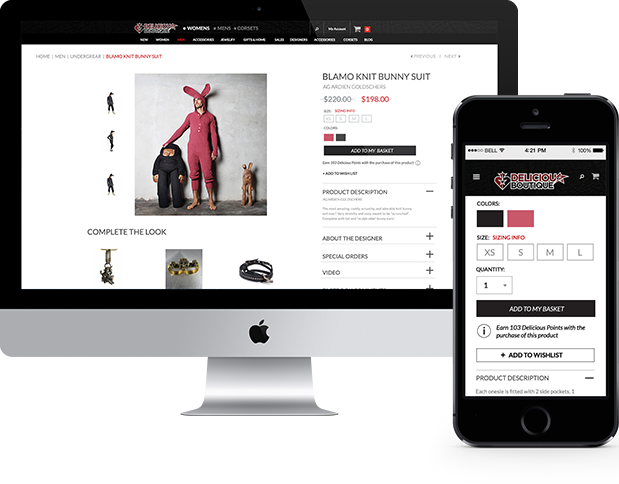 As Forbes reported in 2014, the amount of data transmitted to and from mobile devices will grow by 956% between 2013 and 2018. Looks like mobile devices are here to stay—and they're spreading with viral popularity. Customers want to buy from mobile devices. A bad user experience on mobile is a lost sale. For Miva store owners, that means responsive web design jumps to the top of the priority list.
Guess what: there are a lot of mobile device screen sizes. A Miva responsive web design uses media queries to discover what size of device is accessing your site. That way, the containers that hold your website content will adjust to fit the screen of any viewing device. This is critical, and it's the core concept behind responsive Miva design and development.
Ready to build the Next Big Thing?
We ensure that your website looks great on all kinds of mobile devices, as well as on desktop.
Who needs responsive Miva design and development? Every Miva store owner. However, the avenue you take to a mobile-friendly Miva design will depend on several factors. Miva ReadyThemes work great for many store owners. With a few design tweaks, Miva ReadyThemes really shine.
For store owners who require a unique look or have specialized development needs, a custom Miva design offers incredible value. The sky is literally the limit—and we integrate design and development considerations from the get-go. That means that form and function will always play nice together.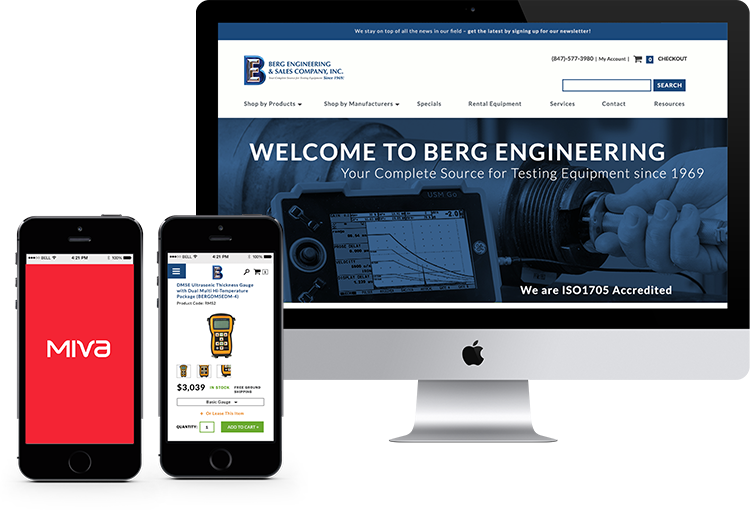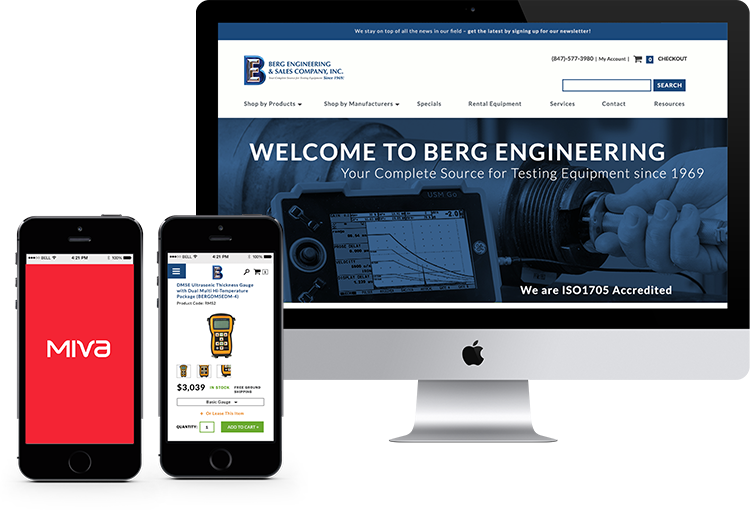 Discovery Process: Learn. Build. Grow
At 216digital, we use a 3-step method to work through the design process with our clients. This method ensures that we approach every responsive web design with knowledge of our client's market and an actionable plan to make our client highly competitive.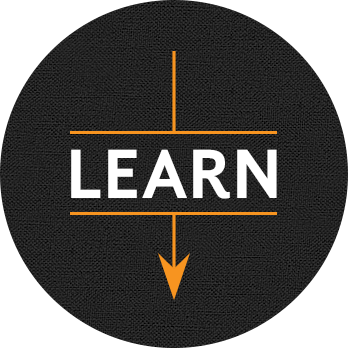 Learn
You can't succeed in a market without knowing your competition. Our clients come from all niches of ecommerce. Our first task in a responsive design project is to look at your competition. What do websites in your market look like? What sorts of colors, fonts, logos, and general appearance are prevalent in your ecommerce space?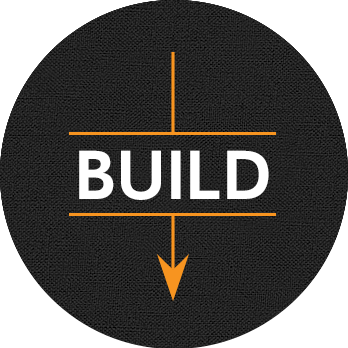 Build
All that research is great-but imitation alone isn't enough to send you to the top of the competition. Imitation keeps you on the trailing edge of your market's evolution. With research of your competition, we also look at the latest design trends that are just emerging. We look at the overall direction of your market, and we work towards a design that places you on the leading edge of your market's evolution. You might say we're proactive, rather than reactive.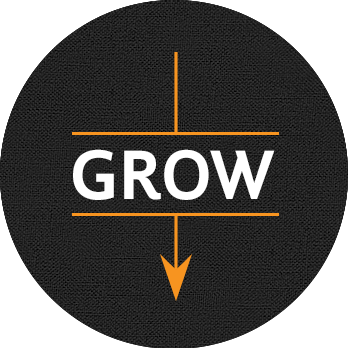 Grow
Have you noticed? The web is always evolving. Short-term forecasting is one thing, but it's hard to predict how a new website will age. The good news is, we build in frameworks that are scalable and ready to adapt to any future changes you may need. What we build looks great today, and when you want to refresh it down the road, it won't be a major hassle.
Have an Idea? Lets Talk
Or Call Us At: 216.505.4400