When planning your digital campaign for the coming year, be sure to invest in all areas of your business or website. Paid advertising and searching engine optimization are crucial to your rankings, as are technical optimizations on the site. Some regular maintenance and activity in your admin day-to-day really goes a long way. Having an active blog, for example, keeps your content fresh and your site relevant on the web.
When managing your brand don't neglect your social media presence. Not only does a social media presence get your name out there, but it also strengthens your authority as a site and as an organization. By developing a following and being active on your platforms, it gives your organization more credibility in the business.
Keeping your brand's multiple social platforms (Facebook, Pinterest and Twitter just to name a few) active, and engaging social media presence will influence not only your audience but the robots as well. With a little bit of activity each day, search engines will take notice of your online presence.
Optimizing Your Social Campaign with Best Practices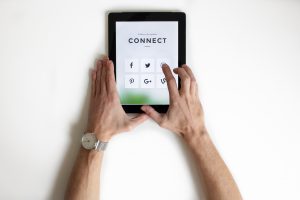 A common misconception with social media is that the pages aren't as relevant as your actual website. They aren't even on the same platform, so who would notice! Although the algorithms may differ from Google, each platform requires some sort of activity and attention on a regular schedule. Neglecting one of your channels could mean missing out on vital search visibility.
In addition to posting and being active in the news feed, there are many different strategies that will help optimize your social channels. Below are some tips to consider for your social media marketing. Incorporate some or all of them into next year's campaign to stay relevant. These tactics will not only ensure your name is out there, but they are guaranteed to have a positive return on your investment. Make these tips a regular part of your best practices.
Slide into the DMs: Monitor Your Messengers
Whatever social channel you are on, never neglect your inbox. Messenger apps are a growing social trend. People like talking to an actual person. Similar to a customer service representative, apps and chat messengers can have a direct reach to the customer and make their social experience unique. A pleasant and unique user experience (UX) will never cease to keep your audience coming back for more. Never underestimate the power of human interaction, especially in real-time. Monitor your inbox often and don't keep users waiting.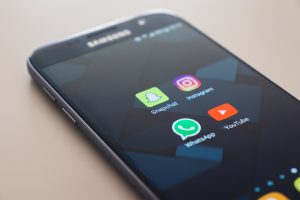 Another feature based on this tactic is a built-in chat feature on your website. Again, this focuses on the customer and seeks to meet their specific needs. Some organizations even have chat apps or social medias that directly engage the brand to the customer. Some popular apps that are used for this include, WhatsApp, Facebook Messenger and WeChat. In fact, they hold a large percentage of the messaging market. Just this past year, some have added interactive features to their "stories" and news updates. Having an automated bot for customer service and support issues can point users in the right direction and assist you in monitoring your inbox. This will have a huge impact on your overall eCommerce.
Make It InstaGood: Don't Neglect an Instagram Presence
Instagram is a growing marketing giant and it is taking the eCommerce world by storm. Facebook has become somewhat saturated and brand advertising has taken a turn toward Instagram ads and stories. According to a recent study, ad spend on stories has more than doubled in 2018. Advertisers have seen a huge ROI from this, so don't overlook it in your digital campaign. Having a presence on Instagram has become a staple in modern-day eCommerce.
Video Advertising Has Invaded the Market
If you aren't making videos or posting interactive advertisements, you could be missing out on crucial advertisement. Videos not only catch the attention of many visitors, they have also shown to directly impact conversion rates. This could possibly be linked to the same theory of user experience. Making it more unique and interactive makes for a memorable interaction or UX. What better way to get your video advertisements out there than sharing on your social profiles?
YouTube presence is extremely common in the digital world and is as vital as Instagram ads. Many organizations keep a close eye on YouTube conversions, constantly monitoring them in their analytics. As video advertising becomes the new norm, use your social channels to get your videos viral and leave your mark in the digital world. This is a perfect way to ensure your videos are seen, no matter where users are looking. Not to mention, videos ensure users engage with your content and are more likely to share it with others.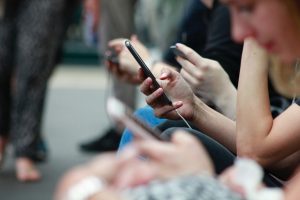 Stay Relevant on the Web and On Top of Your Competitors
Social media marketing is a trusting relationship between the brand and the customer. Stay up to date with emerging technologies and new platforms by reviewing your social media marketing strategy and understanding your audience. Build trust with them in every campaign. If you need help managing social campaigns or don't know where to invest your resources, contact 216digital. We can help get you headed towards an active and engaging social campaign. We also offer Cleveland SEO services, and Cleveland web development in addition to social media solutions. Optimize your social media marketing and transform your brand today.