The coronavirus (COVID-19) has been a drastic agent of change across the globe. It's forced us to adapt how we live and work to the new pandemic environment.
If things go right and we flatten the coronavirus curve, we could be social distancing for quite a while. Already, this has put many small businesses in a difficult position, especially those that rely on in-store purchases.
It's important to work together during this time. So, to help other small businesses, we're sharing this guide to digital marketing during COVID-19. By improving your business' presence on the internet, not only can you endure the pandemic, but build the foundation for success when it ends.
How to Bring Your Business Online
How to Optimize Your Business for the Internet
How to Bring Your Business Online
With social distancing in full effect, people are spending more time on the internet than ever before. Online shopping makes up a huge slice of this activity. To access this traffic and do business online, you must have your virtual storefront up and operating at max capacity.
So how do you bring your business online in the current environment? Companies all over the world are adapting their products and services to better suit the needs of their customers. These range from adding online ordering with curbside pickup, email notices with the availability of specialty products, and loyalty programs to help customers stay connected while being apart.
Not sure where to start? Here are a few tips on updating your businesses' digital presence.
Building Your Digital Storefront
Getting the Most From Your Website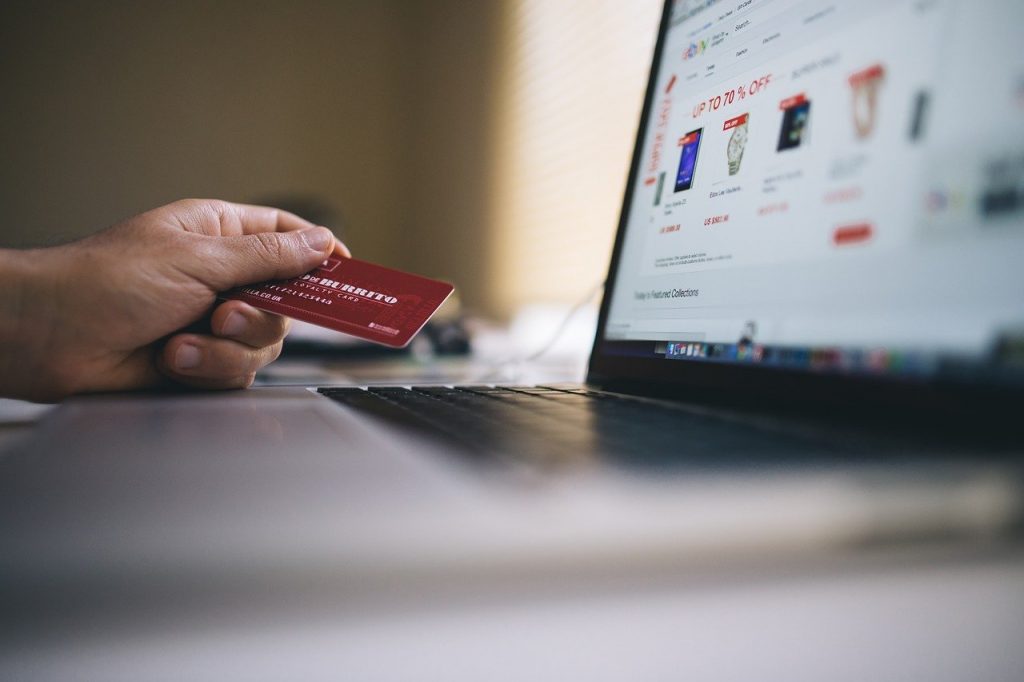 Building Your Digital Storefront
Right now, brick-and-mortar businesses are under a strict mandate to implement social distancing. While this has done tremendous things for shopper safety, it's put small business in a difficult position.
If you're a non-essential small business that's reliant on foot traffic, such as specialty food or retail, adding a digital storefront may prove vital to your survival.
To tap into the increased internet traffic, you'll need a website where your customers can:
View your products and services
Place Orders
Get in contact with you
Learn of COVID-19 related updates
The good news is your website doesn't have to be fancy, it just needs to work. So, hire an experienced ecommerce developer to help build your site and ensure everything runs smoothly. When they can access your business online through a quality ecommerce site, even your most loyal customers will do more shopping.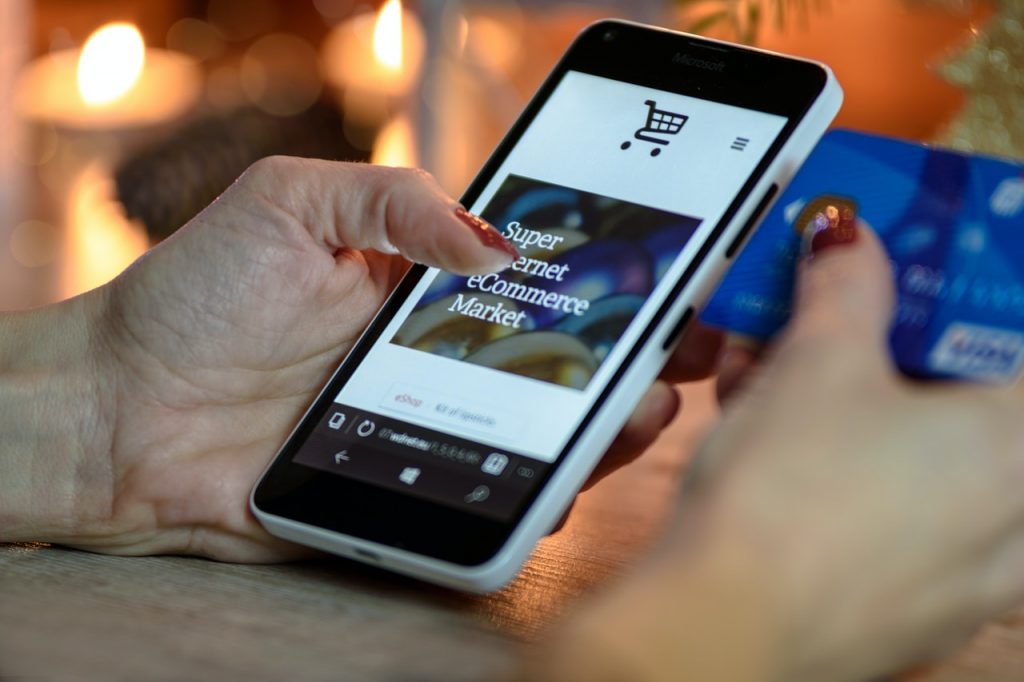 Upgrade to an Ecommerce Site
So, where do you start? It may be easier than you think to add ecommerce to your website. With modern platforms like MIVA, Magento, Woocomerce, and Shopify, it's never been easier to launch a digital storefront.
These platforms are powerful, well documented, and supported by large communities of online merchants. Everything you could possibly need for your business to succeed online.
Getting the Most From Your Website
Whether you already have a shopping cart or plan to add one, ensuring that your site provides an extraordinary shopping experience is one of the best investments you can make.
Thanks to the increase in online traffic from social distancing, your website has the potential to generate significantly more sales for your business, than your physical storefront alone.
To drive some of this traffic to your site, try these actionable tips.
Improve Page Speed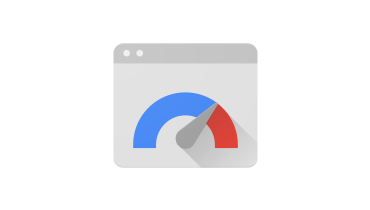 If your site is ill-equipped to handle heavy traffic, customers can experience slow load times and even crash.
Google PageSpeed Insights is a great free tool that you can use to check the speed of your site.
It analyzes a variety of metrics and highlights potential problems that may be affecting your customers. PageSpeed Insights also provides guidance on how to go about resolving them.
Site Accessibility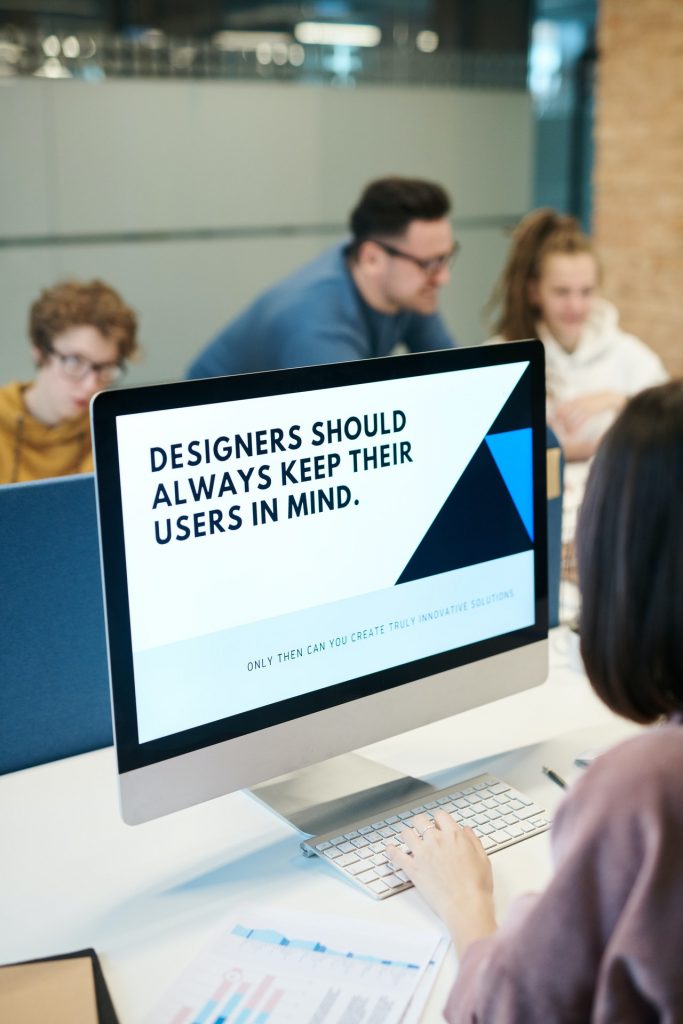 According to the United States Census Bureau, almost 20% of the total US population is impaired in some way. This includes the increased population of people active online due to the pandemic.
The vast majority of sites aren't accessible to people with hearing, reading, and physical disabilities. By making your site accessible, you'll help a demographic that many businesses fail to take into consideration.
There's an easy way to start learning where your website isn't accessible for those with disabilities. You can start by downloading the WAVE Evaluation extension to your browser.
This automated tool scans up to 30% of your website and reports accessibility issues you'll need to fix. By maximizing your website's accessibility, you'll be best suited to serve this valuable demographic.
Review the Buyer's Journey
Go through the path a customer takes to buy an item from your website. Start from a category or product page, add an item to the cart, and try to input your credit card information.
If there are any hiccups along this path or the journey is cumbersome, resolve them. Any barriers on your site can cause potential customers to exit your site early, even if they want to buy your products.
Your goal is to make this experience as smooth and intuitive as possible. Checking your Google Analytics for high bounce rates for any of the pages along the buyer's journey is a good place to start making improvements.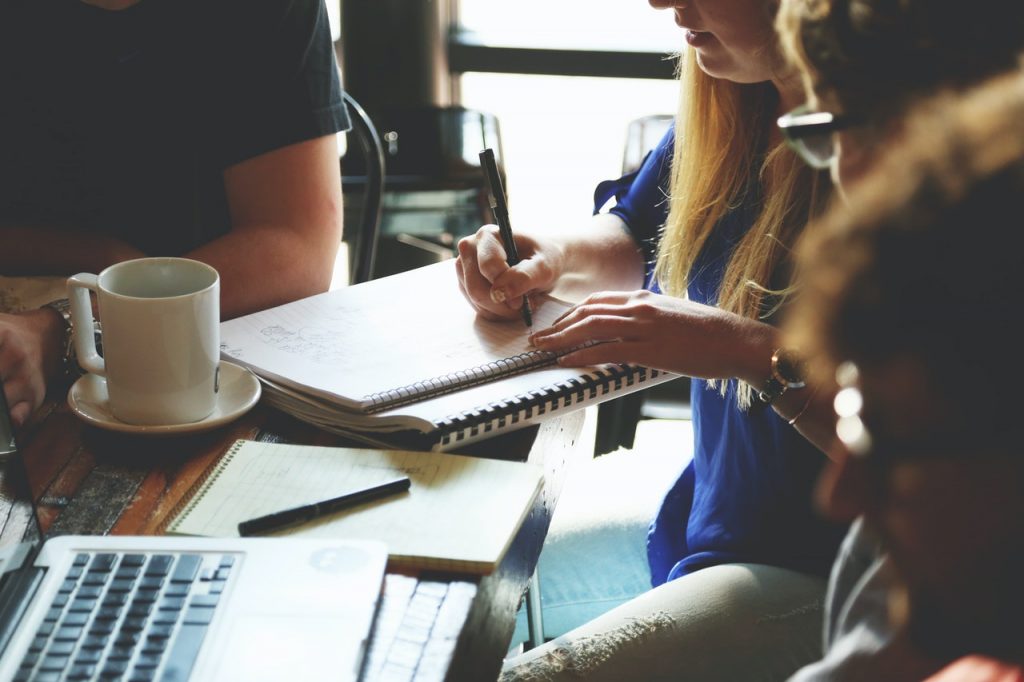 Revise Your Products and Services
Browse your product mix to uncover any opportunities that your products and services can provide value during the current pandemic.
Go to Google Trends, review your product data, paying close attention to any of your items with a direct correlation to what is trending. Then revise the names and descriptions of your inventory accordingly.
Scent & Fire Candle Co is a great example of a company adapting their products to the new pandemic environment. Monisha Edwards launched her company last year, and like many small businesses, she wasn't ready for the coronavirus. The pandemic devastated her business, but instead of closing up shop, she got creative.
Edwards rebranded her products. With scents like, "Shelter & Chill", "Living Room Flex" and "Socially Distant", she sells more now than ever.
Post-Checkout Experience.
Optimizing your business for the internet doesn't stop after a customer makes a transaction. Managing their needs after a sale is a great way to foster customer loyalty and a long-lasting relationship.
Here are easy actions you can take to engage the customer after they exit the checkout page.
Ask for Reviews

This can be a review of the specific product they purchased or a review of your business. Both are crucial for improving your reputation online and connecting with new customers.
Don't spring a review request on a new customer right away. Wait a few days after they receive their product, to send an invitation. Keep in mind that the waiting period should vary depending on the item. Adding automated follow on emails is a great way to ensure you always ask for reviews from your customers.
Effortless Reorder.
With consumable goods, you should know the frequency at which customers generally need to refill their supply. That way you can send them an email with the opportunity for them to reorder.
You can also install a subscription service to automatically reorder certain products. This payment model generates consistent hassle-free ordering for customers and a reliable income for your business.
Promote Related Products.
Create a "customers also bought" section of your checkout page. Presenting customers with products that are frequently bought together will add value to purchases and move more items out of your store.
Group products into bundles is another way to sell more items at once. If you have too much inventory of an item, try discounting the item and bundling it with a related product.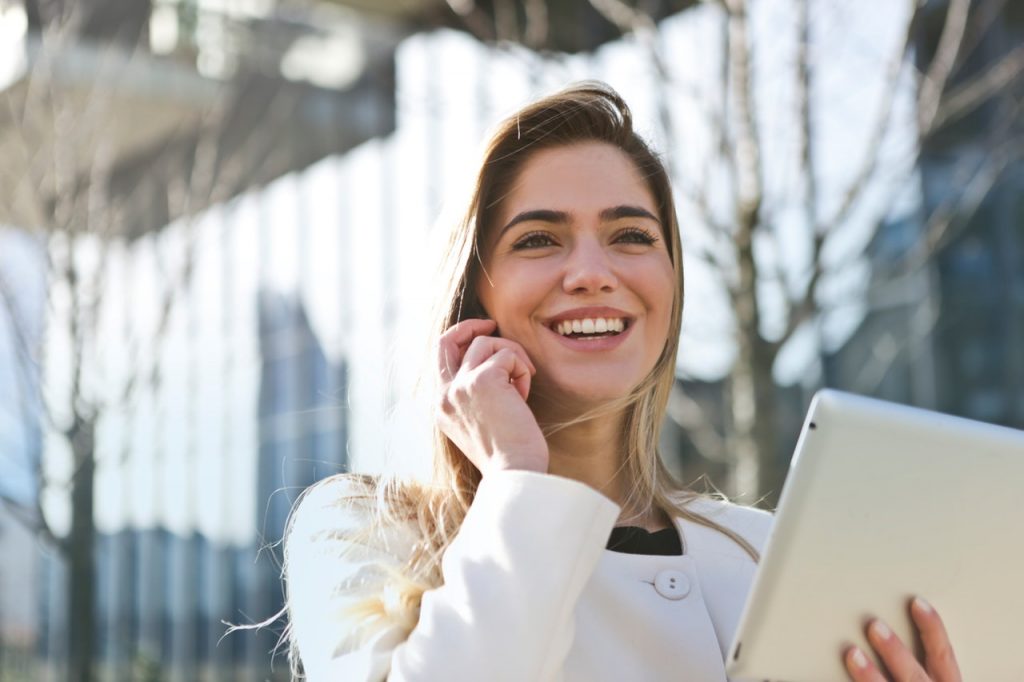 Simple Contact Methods.
Communication is crucial in ecommerce. The status of their order should never be a mystery to your customers. Your website should make it easy for customers to review and edit their orders, with clear methods to contact you should they have any questions.
The same ideology applies to any emails confirming or updating the status of their orders. The entire experience of shopping and communicating with your business online should be as painless as possible.
Website Popups
The truth about website popups is, while nobody likes them, and we usually ignore them, they're great at collecting valuable leads. But, if you're going to use popups on your site, it's best to limit them to two types.
Exit popups are by far the most tolerated. It's safe to use these regularly, as customers will continue to leave the page if the popup fails to change their mind about converting. You can download and install free exit popups over on Hubspot to try this out for yourself.
If the coronavirus pandemic has altered the way you conduct business it's okay to use an entry popup. Klayvio recommends using entry popups to share this information with new visitors to your site. Otherwise, it's best practice to use popups conservatively.
Website Redesign
If you're not equipped to handle these changes or your website is outdated it's time to consider a complete website redesign. Your website is your internet equivalent of a first impression.
The modern-day website has gone through dramatic design changes in the last year or so. To put your best foot forward, your website must be the standard, not the exception.
The last thing you want is potential buyers that are a perfect fit for your business leaving because they can't navigate your cluttered site. Investing in your website now can ensure that your business endures the pandemic and strengthen it for years to come.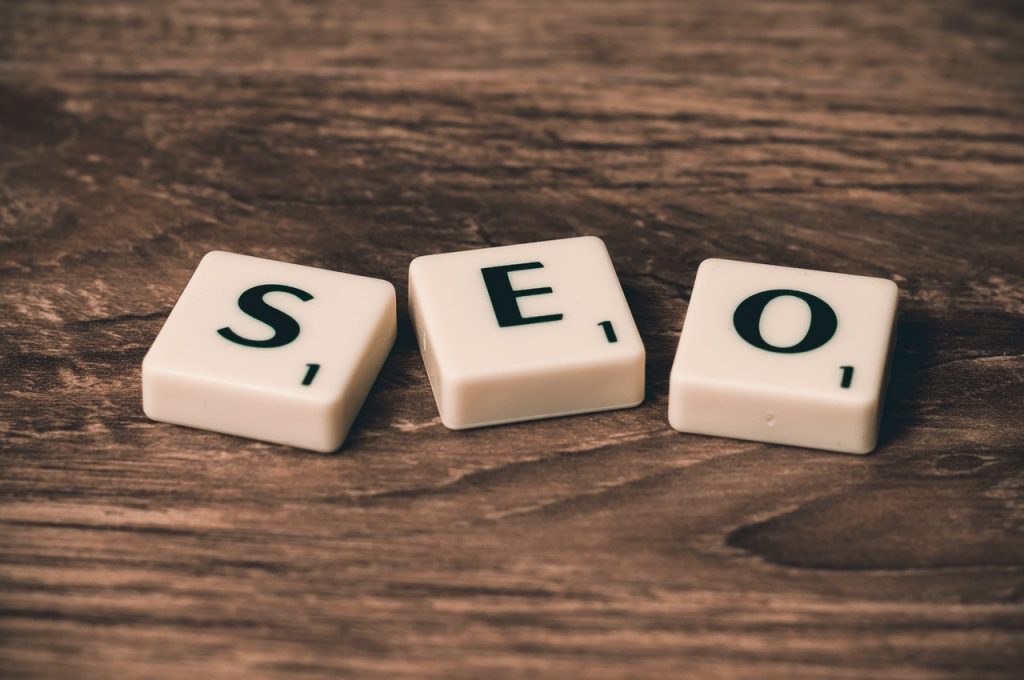 How to Optimize Your Business for the Internet
Optimizing your digital storefront is crucial to conducting business on the internet. Even an amazing website won't drive any sales if people don't know it exists.
While many businesses are tightening their advertising budgets during the pandemic, reallocating that money to search engine optimization (SEO) is a smart way to continue putting your business in front of potential customers. The impact of SEO done right will be felt by your business in both the short and long-term.
Try these actionable tips to improve your site's ranking in search engines.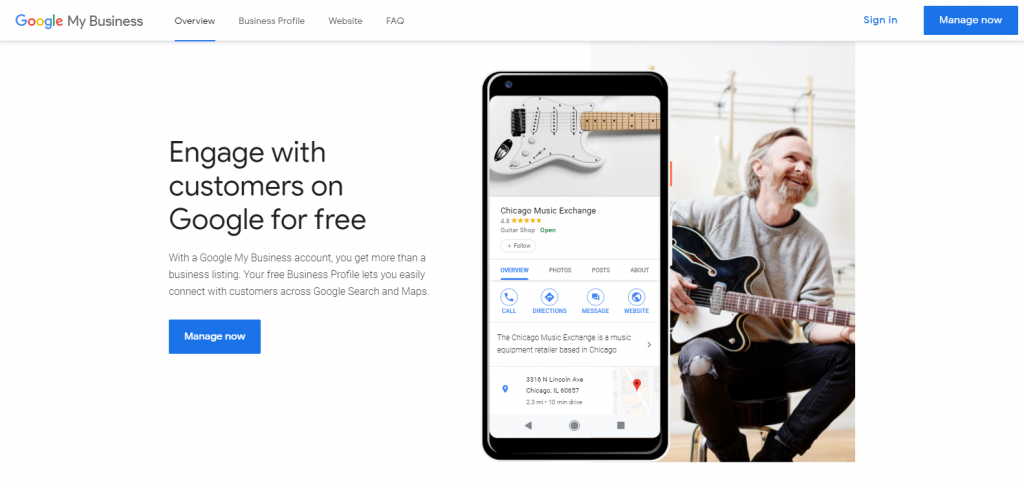 Google My Business
If you have a brick and mortar store that relies on foot traffic, one of the smartest and easiest things you can do for your business is to update your "google my business" page.
This enables you to inform customers of any changes in hours, entrance policy, and other COVID-19 related updates.
The Google sidebar on the search engine ranking page (SERP) features any of the updates you make when someone searches for your company.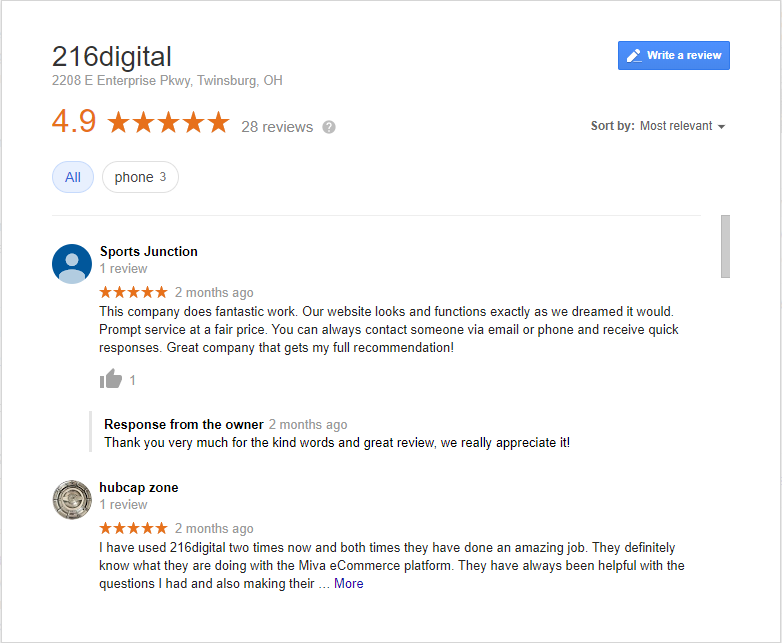 Responding to Reviews
According to Search Engine Journal, now is a great time to respond to any of your customer reviews. Positive reviews are an invaluable source of social proof for your business, and helpful for improving your spot on the SERP.
As mentioned earlier, you should be reaching out to recent customers and asking them to review your company or products. Getting reviews is a simple way to increase the number of reviews and improve your reputation online and SERP ranking.
Furthermore, responding to reviews is crucial to generating audience engagement and showing that there are human beings behind your business. Thanking customers for leaving positive reviews encourages others to engage.
Don't get discouraged by negative reviews. While you can't please everybody, you can try to rectify a customer's issues. Responding to negative reviews increases the chances of solving problems, and turning complaints into positive feedback.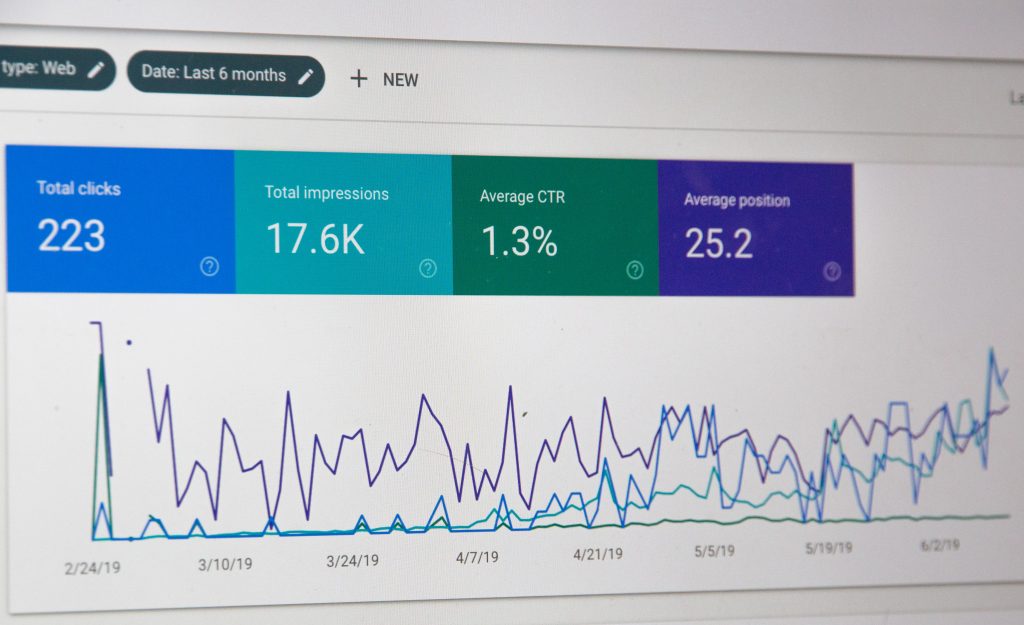 Google Search Console
Claiming your Google Search Console Property is valuable for any online business looking to improve their SEO. Just head over to the free Google Search Console page, fill out their ID form, and you'll be good to go.
By claiming your site through Google Search Console you're letting the internet giant know that it's a real business. In return, Google will provide you with important notifications about the performance of your site. Identifying crawling or indexing issues and providing detailed traffic insights are two ways Google Search Console helps online businesses make strategic decisions.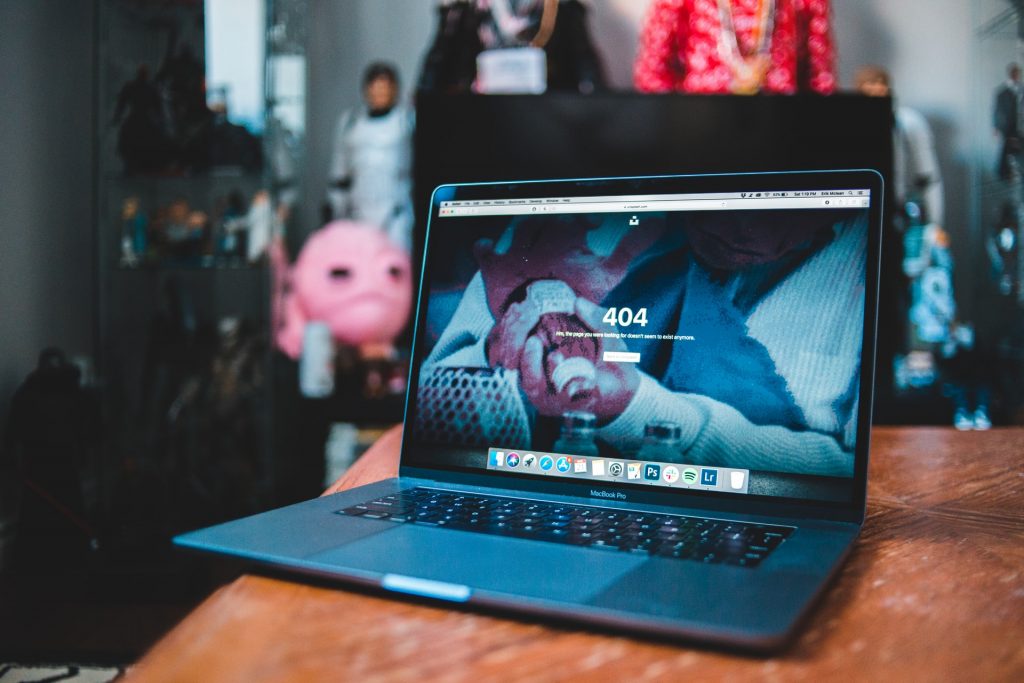 Check for 404's
With Google Search Console you can crawl your site for any 404 errors. When Search Console returns a 404 error on a page, it means users can't access the page. This is something to avoid, especially for pages that make up your buyer's journey.
The 404 error could be the result of a poor redirect, or the page no longer exists. If the page is active but it results in a 404, you can request Google to crawl and index the page.
If issues persist, Google support has tips for managing 404 errors. These range from creating redirects for pages that you want to display on your site, to "noindex" settings for pages that you don't want Google to crawl.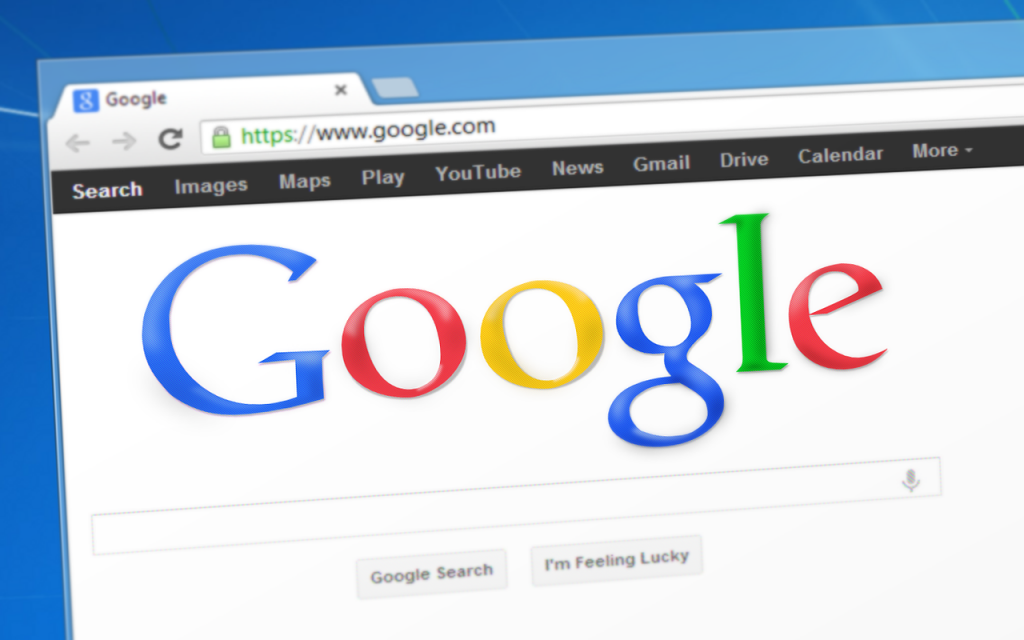 Convert to HTTPS
Converting to HTTPS from an HTTP site might seem arbitrary, but in reality that "s" makes all the difference. HTTPS ensures that any purchasing or information exchange that happens on your site is secure from threats. You can tell because https websites have a little lock icon in the search bar.
Internet users are hyper-aware of this icon and what it means for their browsing safety. Not having that icon will cause them to think twice about sharing any of their information, let alone buying a product, on your site. Making the switch is easy, check out this guide to converting to https from Brafton to get started.
Backlink Management
Backlinks are crucial to the way Google calculates a site's authority, and how it ranks on the SERP. Taking this time to review your backlinks and resolving any broken or shady links can significantly improve your google rankings.
Questionable backlinks can hurt your site so it's best practice to do some pruning. Check out this SEJ article on How to Find Unnatural Links to Your Site & What to Do About Them, to get you started.
Title Tags and Metadata
Another tactic to improve your search rankings is updating your title tags and meta-descriptions.
Google favors shorter URLs, page titles under 60 characters, and meta-descriptions under 160 characters. While it won't impact Google's ranking algorithm, you want your metadata to match the content you have on your page.
It will affect how your site is displayed in the SERP and give people a preview of the content they'll see when they click on your link.
Now It's Your Turn
Many people and businesses are trying to adapt to a rapidly changing environment.
It's important to remember that the pandemic will end and no one is alone in this struggle. By combining our skills and ideas we'll not only survive COVID-19 but come out stronger together.
We want this guide to be an evolving resource throughout the coronavirus pandemic, and a way for small businesses to help each other through this new environment.
Leave a comment letting us know what digital marketing tips you plan on using in the coming weeks, and please share any other ideas you think would be valuable additions to this list.