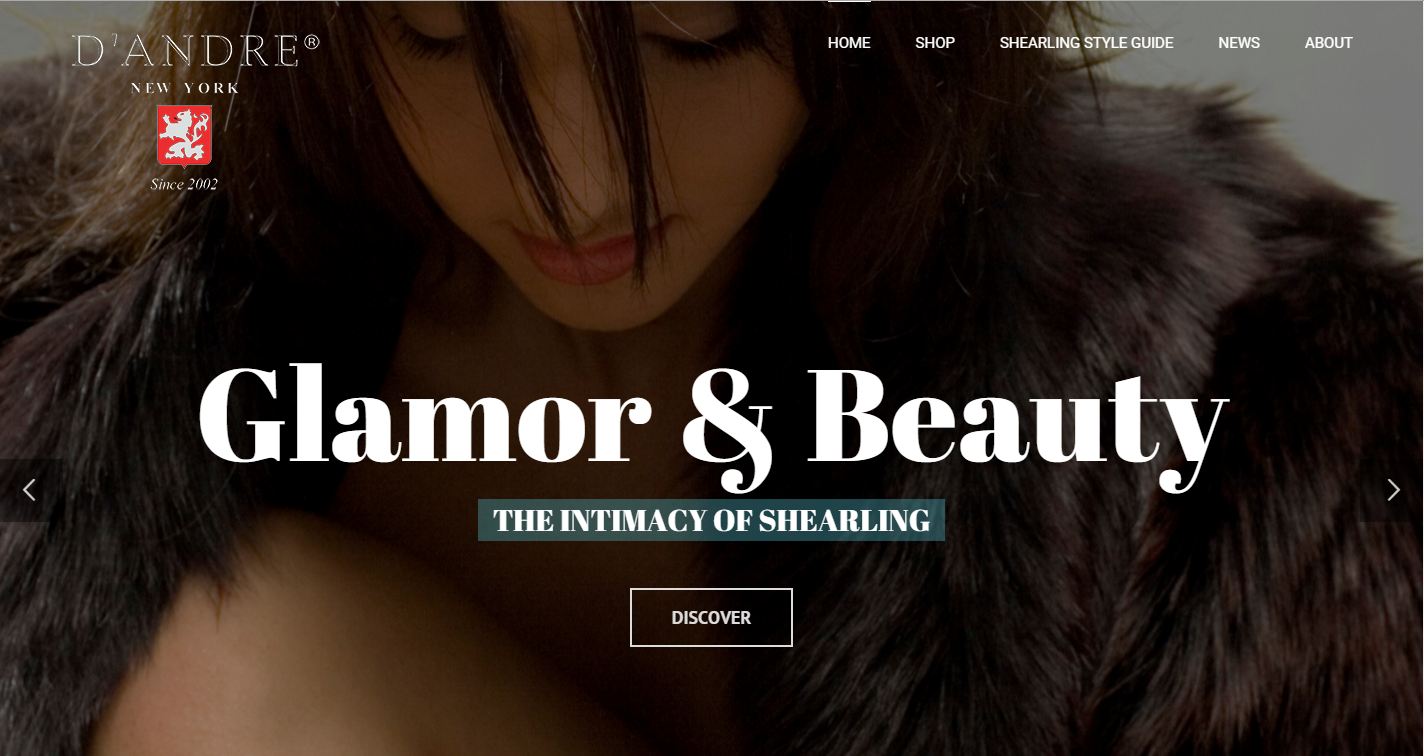 WordPress has only gotten more powerful in the last few years. The range of functionality and design that's available in WordPress themes has increased dramatically. Gone are the days of WordPress blogs that are obviously "just another WordPress blog." Today, WordPress can support any kind of website. The sky really is the limit—and for ecommerce stores, an integrated WordPress blog is a more powerful content marketing tool than ever.
Of course, it all depends on your chosen theme. The internet abounds with free WordPress themes. While these themes work for many webmasters, they often don't provide the level of control which owners of serious ecommerce stores require. Even among the paid themes, you can wade through hundreds of options without finding what you're looking for.
At 216digital, we insist on creating WordPress blogs that fit the aesthetics of our clients' main sites. That could mean a WordPress blog with styling that's identical to the client's ecommerce store—or it could mean a blog that has its own look, but is still part of a cohesive brand. For clients who don't require identical styling, we've had great success adapting the Avada WordPress theme (from Envato Market) to each client's requirements. In this post, we'll show off a few of our blogs.
1. D'Andre New York: High-Fashion Content Marketing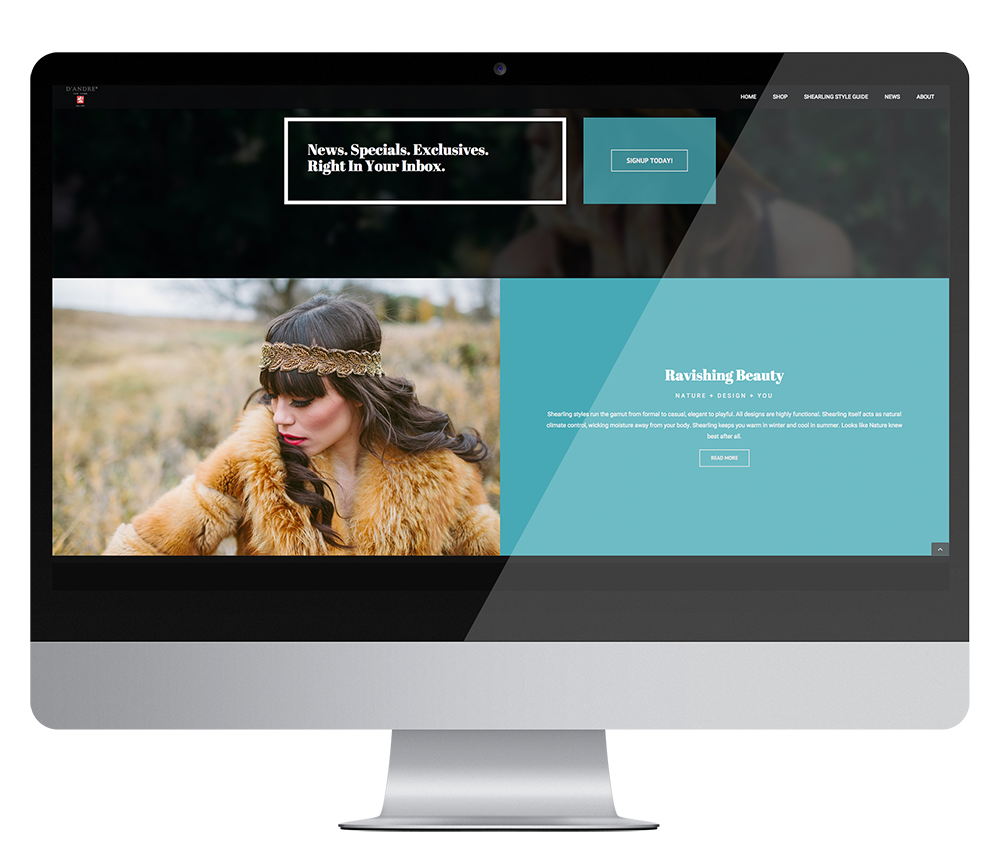 D'Andre New York sells gorgeous shearling coats. Their products are stylish, innovative, and incredibly elegant, and they cater to the high-fashion market. We wanted to take D'Andre's content marketing efforts to the next level. We knew we needed a WordPress blog to match—something that would nail it in D'Andre's market.
When we installed the Avada theme on D'Andre's blog, we selected a preloaded Fashion-oriented installation. This provided gorgeous typography and overall design. We replaced the stock imagery with our own images, created the appropriate pages, and voila, we had a beautiful blog about shearling coats and fashion.
We chose Avada for its incredible versatility. With the Fusion Page Builder, Avada allowed us to build custom pages without getting too deep into code. This freed up our developers' time to do what they do best—built great ecommerce stores.
Here's an example of a custom page built in the Fusion Builder. We're pretty proud of it—check out the Ultimate Guide to Shearling Style.
2. Quick220 Systems: A Blog That Fits The Market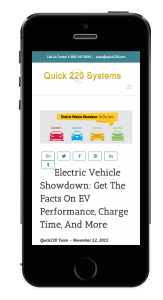 Quick220 Systems sells voltage converters that create 220v from two out-of-phase 110v outlets. The Quick220 Voltage Converter can power 220v appliances. It can also charge electric vehicles in half the time required to charge them at 110v. It's a great product, and we thought Quick220's content marketing efforts deserved a blog that matched the excellence of their products.
Check out the Quick220 blog. You wouldn't even know it was built on the same theme as the D'Andre blog we shared above—but it is! The Avada theme is incredibly flexible. In the case of Quick220, we configured the typography, color scheme, and layout to convey the Quick220 brand as cleanly as possible. We especially appreciated the animations that are available in the Avada theme. Again, this pre-built functionality allowed our content marketing team to build the blog themselves, leaving our developers to tackle the big work on our clients' custom ecommerce stores.
3. Berg Engineering: A Blog To Catch 2 Segments of Readers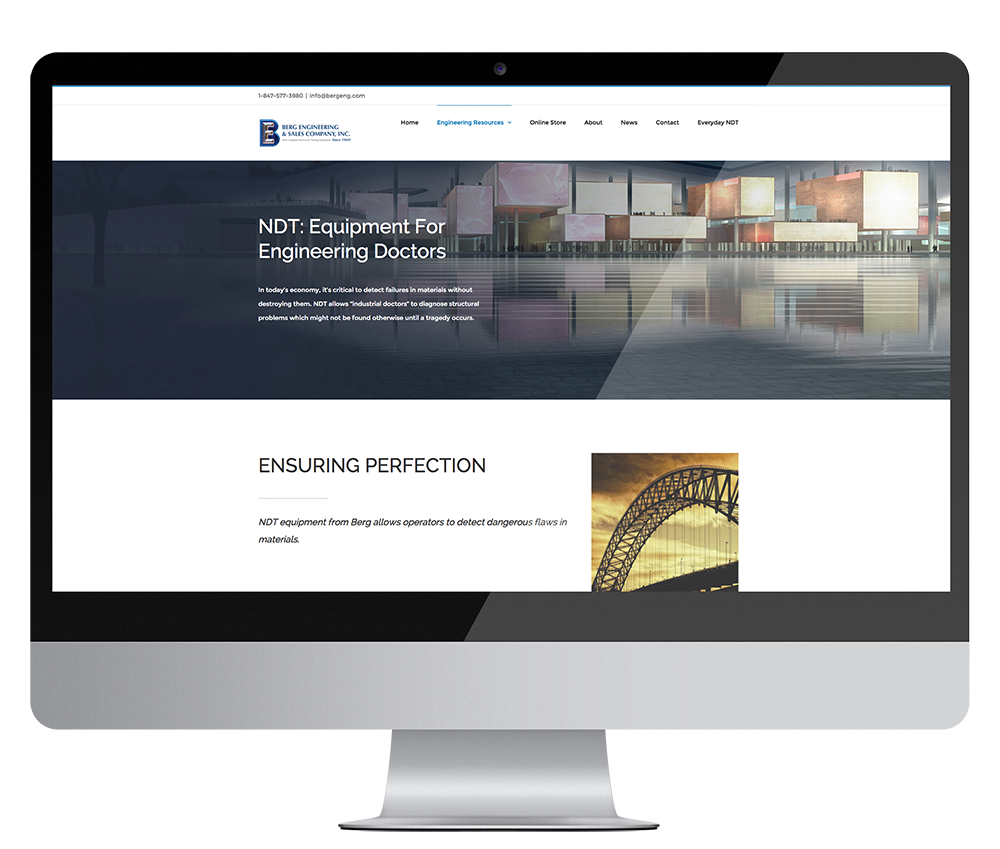 Berg Engineering sells NDT (nondestructive testing) equipment to the engineering sector. NDT technicians find invisible faults in materials, potentially averting disaster before it strikes. In aerospace, oil & gas, construction, and other sectors, NDT plays a critical role in public safety—yet almost no one outside of these industries knows about NDT. As we embarked on Berg's content marketing campaign, we realized the Berg blog could play a critical role in public thought: it could bring NDT into the public eye.
The Berg blog was a tough one. It had to look like something in the engineering space, but ideally, it would also look accessible to the general internet reader. After all, we were trying to make NDT accessible to a wider audience—and educate the public in the process.
The Avada theme delivered on all our demands. The clean layout and clear typography were perfect for the engineering space, and the custom page builder allowed us to include beautiful imagery and headlines on the homepage. With these tools, we created an impressive and inviting look for the average reader.
The Avada theme also played well with an infographic which we published on the Berg blog—Everyday NDT Infographic: How Nondestructive Testing Creates a Safer World. Publishing and promoting the infographic was a snap, and thanks to the Social Warfare plugin, we could easily display share counts for this groundbreaking infographic.
4. Wunderlich America: A Niche Blog with Perfect Styling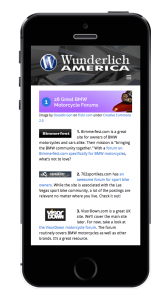 Wunderlich America sells European-built accessories for BMW motorcycles. As well as offering parts from the original equipment manufacturers, Wunderlich develops their own accessories for BMW motorcycles. These accessories are innovative and incredibly well-engineered.
Wunderlich is iconic in the BMW community, and we realized immediately that their content marketing campaign would require a blog that was just as iconic. In the motorcycle community, content trumps design. We wanted a clean, simple blog design that wouldn't distract readers from the goods—namely, awesome photos and writing about BMW motorcycles.
Again, the Avada theme delivered. With the theme's built-in styling options, we were able to choose colors that fit Wunderlich's overall brand. The available iconography gave us great options for the four content boxes at the top of the blog homepage (see the Wunderlich America blog). The theme also played well with our custom development. On this page, The Top 93 BMW Motorcycles Sites for Amazing Rides, our design team produced a custom mockup, and our developers built it in WordPress. Avada gave us no hassle when we built custom styling.
The Bottom Line
Content marketing success depends on many factors. At the highest level, you need to understand your audience and their content expectations. At the writing level, you need to develop a killer voice. At the packaging level, you need a publishing tool that looks great, functions great, and doesn't require a lot of help from developers. WordPress delivers, and for these four clients, the Avada theme was a great choice.
If you're looking to launch a content marketing campaign or improve your existing efforts, get in touch today. Our team specializes in analyzing new content markets and building successful voices. Drop us a line, and let's start talking about your next big thing.