Lori's Golf Shoppe:
Responsive Website Redesign
Women's Golf Apparel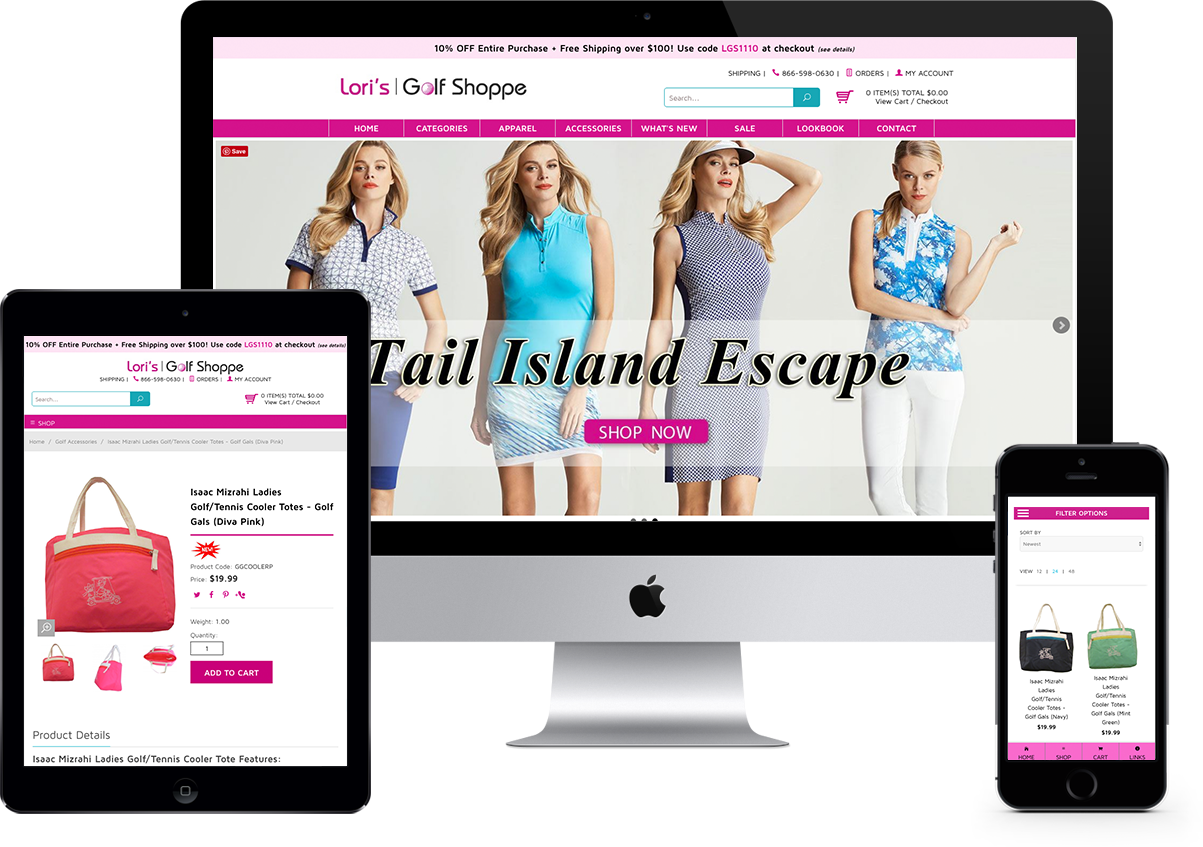 Lori's Golf Shoppe: from eCommerce 1.0 to a Gorgeous, Mobile-Ready Store
Lori's Problem: An Outdated eCommerce Experience
Lori's Golf Shoppe serves the women's golf market in Calabash, North Carolina, and around the world online. Lori DeSimone's customers are affluent, connected mobile users who value style, functionality, and ease-of-use in their shopping experience. Lori's original ecommerce site went live in 2005. The site served Lori's business well for many years; but the web changed, and Lori's online store didn't. Lori had been a 216digital hosting customer since 2012. When she realized she needed to overhaul her online store in 2015, she asked what our design and development teams could do.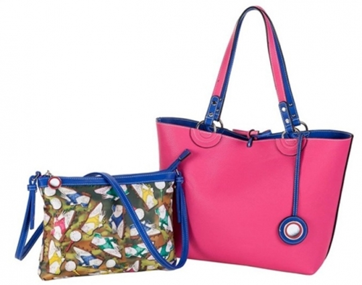 Our Response
At 216digital, we specialize in designing and maintaining ecommerce solutions for all types of businesses. Before we start crafting any sort of online presence solution, we research our client's market extensively. We gave Lori's project this same level of detail and care.
"We chose 216digital to help us create the new website, based on our history together."
We talked to Lori about her customers, listening to her concerns and her expertise in the women's golf apparel market. Once we had a thorough picture of Lori's predicament, we combined that knowledge with our expertise in the evolving world of ecommerce. We started designing a solution in no time.
A big transition like this presents an overwhelming number of options to a business owner. Understandably, Lori wasn't ready to make a commitment overnight. She stayed in contact with 216digital as the process unfolded. Through consistent research and communication, our team and Lori began to discover the best solution side-by-side. Lori was already highly satisfied with her webhosting with us, and now our development team's response had her sold. She says, "We chose 216digital to help us create the new website, based on our history together."
Before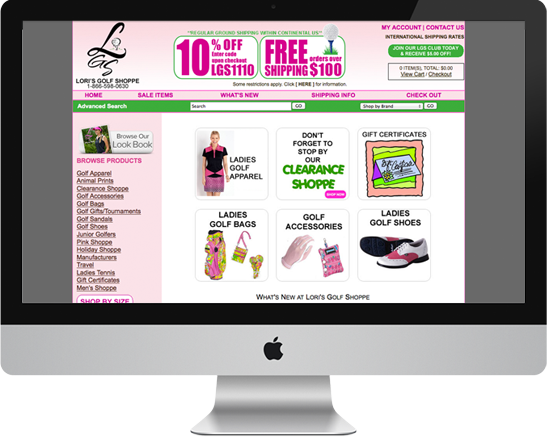 After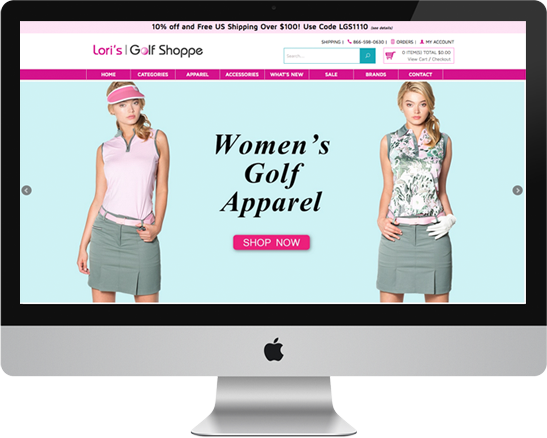 Lori's Concerns
Mobile Responsiveness
Lori knew that she had to address the biggest problem with her outdated site: a lackluster experience for mobile customers. The old site was extremely difficult to navigate on mobile because of the extra gray space that appeared around the content on small screens. She told us her new site had to be responsive, and we agreed. Google announced at the beginning of 2015 that non-responsive websites would see a drop in page rank, and we knew Lori's Golf Shoppe would get hit hard in SEO because of its outdated design. With Google's April 21 deadline looming, Lori was worried. But we had beautiful, mobile-responsive solutions in mind.
Checkout Problems
Responsiveness wasn't the only problem with Lori's old site. The checkout process was buggy, sometimes dropping transactions or returning errors on credit card numbers. The product categories weren't specific enough to help customers find exactly what they needed. Customers even reported that the categories were difficult to see on the screen. We recognized that all of this was hiding the great products and personal service that Lori's Golf Shoppe offered. We worked with Lori to find a solution to each of these problems.
A Symbiotic Relationship
At 216digital, we communicate intensively with our clients throughout the design and implementation process. Lori completed an extensive survey about the site for our team, giving us plenty of data to work with. Regarding her market and her web needs, she was already an expert. She'd done massive amounts of research, and she had ten years of expertise on her customers' buying patterns. She communicated these details to us, helping us zero in on a solution.
A Stressful Transition
While we were building the new website, Lori came to 216digital for advice. She was considering switching ecommerce platforms from Miva to BigCommerce. BigCommerce had many of the tools Lori needed in a site, and she was concerned about Miva's redirects on her product pages. We knew that the next Miva upgrade would eliminate this redirect problem, and we suggested she stick with Miva. As we outlined the benefits of Miva for her particular situation, she agreed. In all the chaos, Lori knew one thing: she was ready to make the leap from an outdated design to a website that reflected her company's high professional standards—and she was ready to do it with 216digital.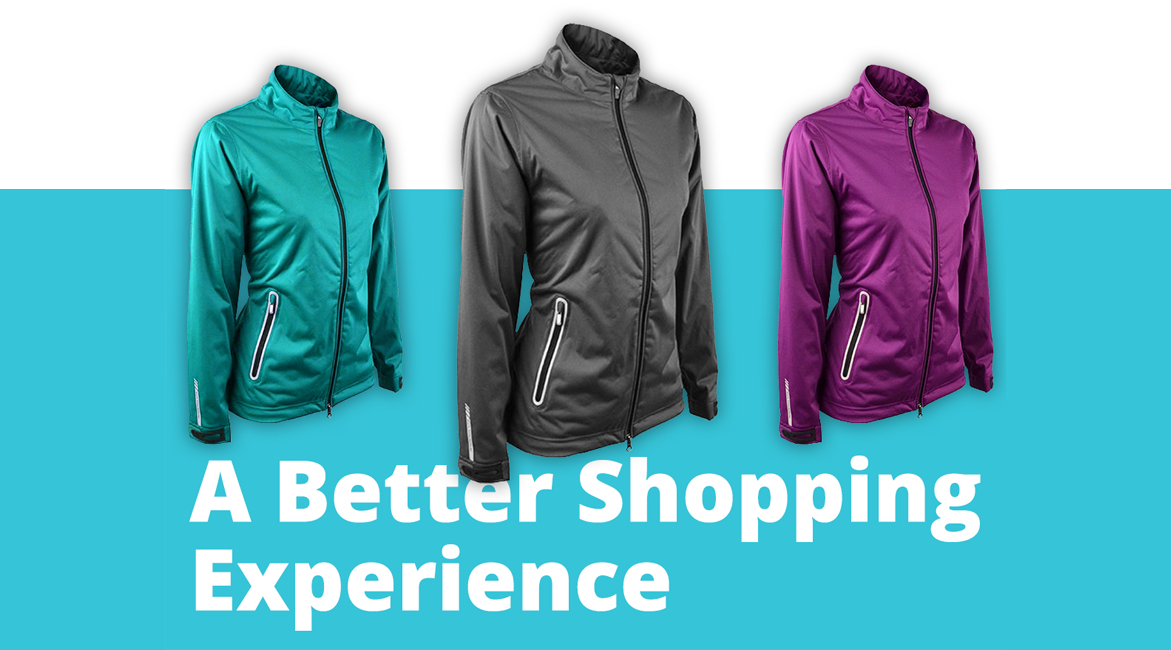 The Result
After 2 months, we had Lori's new site up and running. We made downtime a nonissue. Lori actually took a few orders on the day the new site went live. We believe that fact speaks for itself. The user experience of Lori's customers was our priority from day one. We included customer tools like order tracking and order history so Lori's busy clientele could take total control of their shopping experience. Based on our recommendation, Lori ended up choosing Miva 9 rather than BigCommerce for her sales platform. This proved to be a great choice, giving Lori's customers a streamlined, no-nonsense shopping experience from the first search to the final checkout.
Lori's business is doing better than ever, thanks to the updated site we built for her. We got great satisfaction out of helping an awesome business meet its customers' online needs. It's what we do every day.
So what's your story? At 216digital, we'd love to help you write your next chapter, wherever you're at in your online journey. Get in touch today, and let's start talking about your next big thing.