OrderCloud.io: Limitless B2B Functionality
API-first platform means flexible, efficient B2B ecommerce solutions.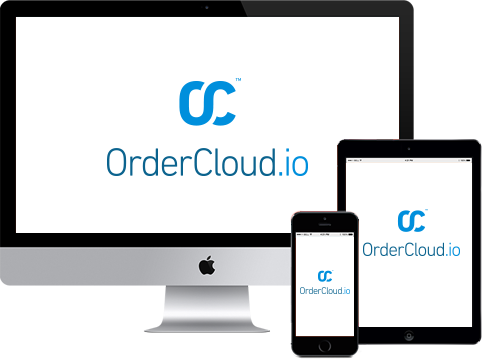 Streamlined omnichannel solutions that reduce resource waste and human error.
As an ecommerce design and development agency, 216digital partners with OrderCloud.io, a cloud-based ecommerce solution that is ideally positioned to bring complex omnichannel B2B operations under one digital umbrella.
Today's B2B challenge: Aging legacy systems frustrate employees and customers alike.
Today's B2B operations face an unprecedented difficulty. They require seamless, efficient, and accurate communication between numerous information worlds—CRM and ERP software, order management, customer-facing online store, and much more. But most B2B operations are running outdated technology that hampers this communication. The B2B world has been slow to adapt to change, and many B2B operations are saddled with an almost unworkable combination of legacy systems that don't talk to each other. Multiple logins, data that doesn't transfer between applications, customer service that depends on manual order entry—these problems create lots of waste, error, and overhead cost that could be avoided with an integrated, single-sign-on solution.
What
B2B features
do you need?
OrderCloud.io supplies the limitless possibilities. 216digital makes them a reality.
OrderCloud.io is a platform-as-a-service (PaaS) that allows 216digital to build custom, highly-tailored B2B ecommerce solutions for our clients. On the 216digital blog, Bill Osteraas, OrderCloud.io VP Channel Development, put it this way: "With an API-first platform, you open up the possibilities for your users immensely."
"With an API-first platform, you open up the possibilities for your users immensely."
How is OrderCloud.io, a platform as a service (PaaS), different from an ecommerce SaaS? First and foremost, OrderCloud.io has an open API. That means developers can easily build integrations to it that aren't possible in SaaS solutions such as Magento. A SaaS solution is like a model home: you can customize the paint, the cabinet color, the carpeting. But you can't change the floorplan, because the house is already built. As an API-first PaaS, OrderCloud.io gives you the foundation to the house. Everything else can be realized exactly as your company needs it—including customized interfaces, complex rules, and almost limitless integrations with third party services and software.
"OrderCloud.io has created a very forward-thinking platform."
Who will see immediate increases in efficiency from an OrderCloud.io solution? Any company that uses:
A B2B ordering system dependent on faxes, phone centers, and manual order entry which is prone to error.

Separate, non-integrated software suites for CRM, ERP, order management, and customer-facing ecommerce stores.

Multiple backend solutions for multiple customer-facing ecommerce stores that sell some of the same products.

Multiple catalogs to sell the same products to different users at different prices or with different permissions.

Backend and/or frontend ecommerce, CRM, ERP, and order management solutions that do not have mobile-responsive design.
What can an OrderCloud.io solution provide?
A single-sign-on solution that integrates to the specific suites which your business uses to run its daily operations.

An end to the chaos of orders taken via call center and fax.

Significant cost reduction at the order processing level.

A totally customizable, brandable interface that non-technical users can navigate with ease.

Separate customer-facing ecommerce sites for different users and user groups.

Separate pricing, product options, upsell/cross-sell options, and permissions for different user groups shopping the same catalog of underlying products.

Fully customizable mobile-responsive design for all interfaces.
The Bottom Line
B2B ecommerce is changing fast. At 216digital, we're prepared to integrate your complex ecommerce juggernaut into one intelligent, flexible, and easy-to-use solution. Get in touch today, and let's start talking about a headache-free solution.