A Team That Can Transform Your Ideas Into Working Solutions

Our developers are driven by the idea that they truly can develop anything.
Any process or task that can be defined through logic can be built into an efficient and reliable piece of software which enables your business to focus more on growth and less on the tedious day to day operations.
Our development team has 15+ years of experience
The solutions we produce solve real business problems
The best development practices are ingrained in our process
All development is performed by in-house development team members
Comprehensive quality assurance incorporated into our development process
Available for long term development, maintenance, and support
eCommerce Platform Development
eCommerce design and development is our bread and butter. The 216 team is comprised of highly specialized developers that have spent years mastering the ins and outs of the top solutions. Here are some of the eCommerce platforms that we have spent the most time working in.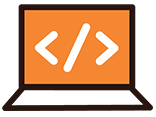 Web Application Development
Develop custom applications to your specifications to power your business
Add additional functionality to your existing applications
Integrate legacy applications with new software solutions
Convert applications across different technologies
Streamline business processes through automation
Provide highly usable interfaces specifically tailored to target audiences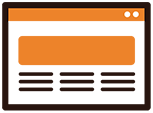 Custom Module Development
Add new robust features to your eCommerce platform
Improve your customers' experience by offering them new ways to shop
Maximize your flexibility as a merchant by adding custom payment and shipping options for your customers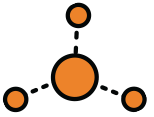 Third Party Integrations
Fulfillment House Integrations
Accounting System Integrations
Backend Integrations
Payment Gateway Integrations
Connect Software with Vendor Services
Offer Additional Shipping and Payment Solutions

We began working with 216digital in early 2010. They completely redesigned our website over the past few years, they have added many custom features. We have yet to even think of a new feature that they cannot make a reality. Most recently, they made it possible for us to offer e-commerce web sites for our dealers. Each dealer web site is custom branded and contains unique content based on individual requirements. The product records are automatically updated from our web site, so the dealer has no maintenance to do at all, just process online orders as they come in. We control the content and if we add a new product, change a price or any other detail, the dealer sites are all automatically updated. All in all I am very pleased with the work that 216digital has done for us.
William Plam – Wunderlich America