At 216digital, we're different. Our process is intelligently structured, and we're totally transparent about that structure.
Unfortunately, the complexity of SEO and its relationship with every aspect of digital marketing make it easy for agencies to deceive their clients about their SEO services. We believe education is the most important part of the agency/client relationship, and we'll tell you exactly how our well-oiled SEO machine works.
First, we develop an SEO game plan.
Before we put you out on the field, we develop an SEO game plan. We ask you why you want to do SEO. Are you looking for website sales, or leads? Are you looking for national leads, or local leads? It's critical to define objectives before we begin. With those answers in hand, we look at the strengths and weaknesses of your website from an SEO perspective. Here's how we do it.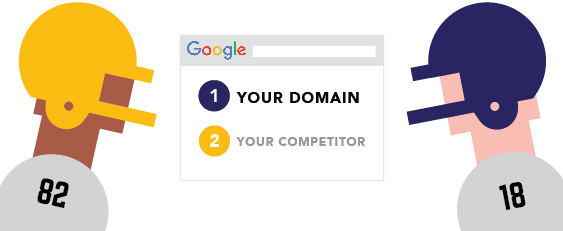 SEO efforts fall into two categories: Offense and Defense.
As Cleveland sports fans, we know how much offense and defense have to work together to create a great team. The world of SEO is no different. Playing offense in SEO is just as important as playing defense.
SEO Defense: Preparing Your Site For Google
Offense is sexy, but every sports fan knows that defense is just as important. In the world of SEO, a great defensive game prepares the structure of your site so that Google will love it.
Google Bot is going to crawl your site. If it finds no metadata, a non-mobile-responsive site, and junk copy that isn't optimized for any keywords, Google Bot concludes that your website is hard for human users to understand.
Google Bot is right. Metadata helps human users (and Google) understand what every page on your website is about. If you don't have unique, keyword-optimized metadata on every page and post on your site, users won't see the value of your pages when those pages come up in search. Ouch. That's bad.
To play SEO offense like a pro, you need to practice good onsite optimization, build local citations (so you show up in local search), have a mobile-responsive website that loads fast, and ensure that your copy is optimized for relevant keywords.
All of this takes an expert touch. At 216digital, we understand the SEO industry inside and out. We research your market thoroughly to understand which keywords in your niche have commercial intent, and which don't. With our professional keyword research tools, we often find keyword opportunities which you didn't know existed. We optimize your sales pages and content marketing articles appropriately.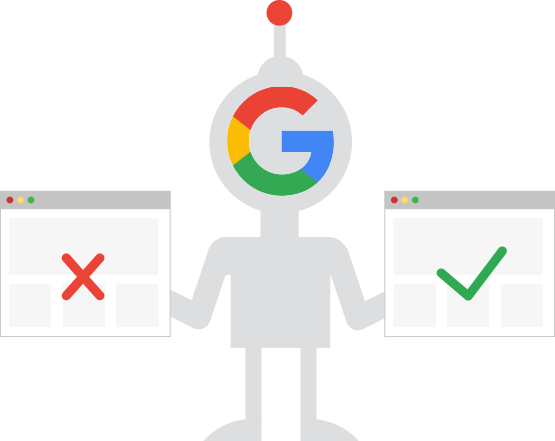 SEO Offense: Scoring Points with Google
Google doesn't know who you are. Unless you demonstrate that your site has great value to a niche audience, Google won't think much of you. So how do you score points with Google? How do you play offense in SEO?
Through content marketing for link-building. We research your content market thoroughly. Using real data from paid analytics tools like BuzzSumo, Ahrefs, and SEMrush, we determine what types of content perform well in your niche. Then we blow that content out of the water with unique, groundbreaking, insanely valuable articles.
That doesn't mean 300-word blog posts. Our articles typically range from 2,000-8,000 words, depending on the topic, angle, and content market. A detailed study of Google's algorithm found that high rankings in Google often correlate with longform content. The reason is simple: people are searching for detailed, valuable content in your niche. Google honors their wishes by ranking that content higher. That's exactly the kind of content we produce for you. A lot of SEO agencies stop here. Not us.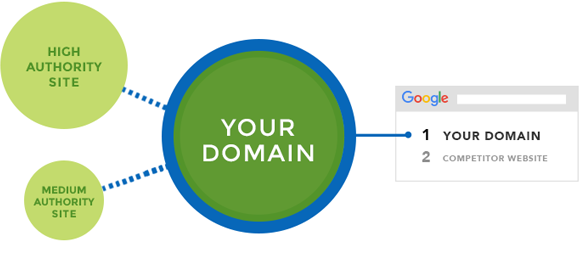 Once we've published a cutting-edge article with great photography and a killer value proposition, we start an insane blitz of promotion.
We promote that content on social media to highly targeted audiences. Though it's not the most important factor, social share count is one of the factors which Google considers in ranking a page.
After our initial social promotion is over, we bring out the big guns: email outreach. This is where we build new, high-value, contextual backlinks to your site. Using tried-and-true email techniques, we develop non-salesy relationships with other bloggers in your niche. When we go to share your new article with them, many will choose to link back to the article because it's insanely valuable.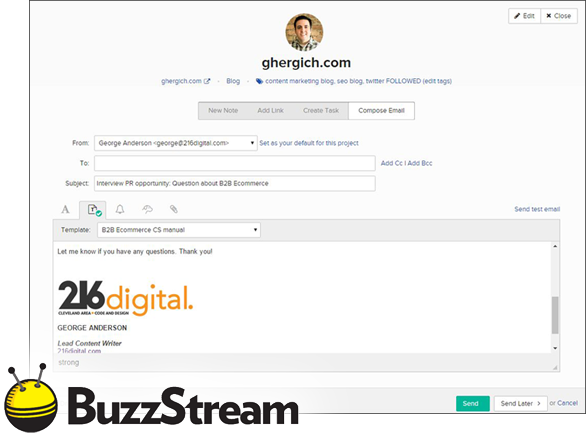 The Bottom Line
If you're ready to get in the SEO game, why not drop us a line? We'll tell you exactly where your site stands right now, and we'll build a detailed roadmap for improvement. Get in touch today, and let's start talking about your next big thing.