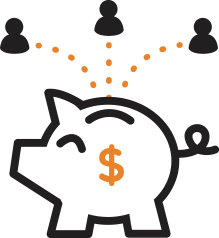 Let's Get Started
Offer affiliates a small commission, and your products will show up in targeted places across the web.
Affiliate marketing is a great way for businesses to generate extra revenue. The process sounds simple: you earn a commission for promoting another company's services or products. However, affiliate marketing isn't a set-and-forget process. As Forbes reports, affiliate marketing success depends on several factors. You need to work with the right partners, and you need to tweak your affiliate program continuously to see the best return. In other words, affiliate marketing is a lot of work! If you have the time and expertise to craft a successful affiliate campaign on your own, that's great. But if your staff skill set and available payroll aren't up to the task, consider hiring an outside sales team that only gets paid for results.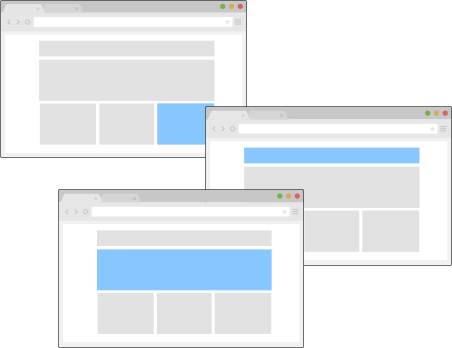 Ready to start Your Campaign?
Why 216digital?
Glad you asked. Affiliate marketing evolves fast. Our team's 9 years of discovering new trends puts us at the head of the pack. Unless you have someone in-house managing your affiliate campaigns, you're dropping potential customers. We're cheaper than in-house. Our only learning curve is researching your particular market in detail—but we do that all day, every day, for every client.
Our Affiliate Marketing Process: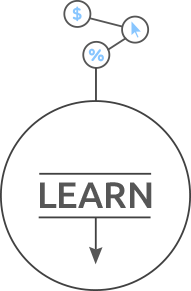 Learn: Market Analysis
We start with a detailed analysis of your market and competition. Once we have this data, we determine the best affiliate networks for your campaign. We use Share a Sale, Commission Junction, and Pepper Jam, among others. We also nail down the commission structure. You can pay affiliates on percentage of sale, per lead, per click, fixed per sale, or different percentages on different products. We'll also set up realistic, attainable, and measurable goals for your campaign. If you already have an existing affiliate program, we'll optimize it to match the goals we propose.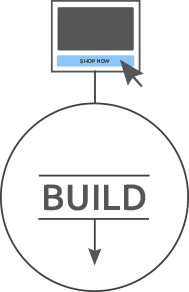 Build: Getting Every Component Into Place
After we set up your account and develop appropriate terms of service for your affiliates, it's time to get creative and deliverables ready for your affiliates to use. First, we create the initial data feed that includes all website products. Next, we design and develop the banners that your affiliates will display on their sites. Finally, we make sure the text links, coupon offers, and other rich media links will work for every customer who sees them.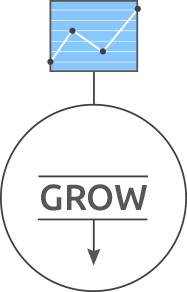 Grow: Start Getting That Return On Investment
Every affiliate campaign is a dynamic, unfolding process. We continually review your banners, commission structure, data-feed, and text links for maximum performance, and we make changes as necessary. We meet with you monthly to explain your campaign in detail. We also continuously recruit new affiliates to pump up your campaign's market saturation.
Let's Get Coffee
So, how are we different?
Every company needs an affiliate program specifically tailored to its market. You can research and implement this on your own, investing precious time—or you can start growing your sales today with 216digital's affiliate marketing team. Come on, let's grab coffee and talk about your next big thing.
Contact us for a free quote today!
Or Call Us At: 216.505.4400