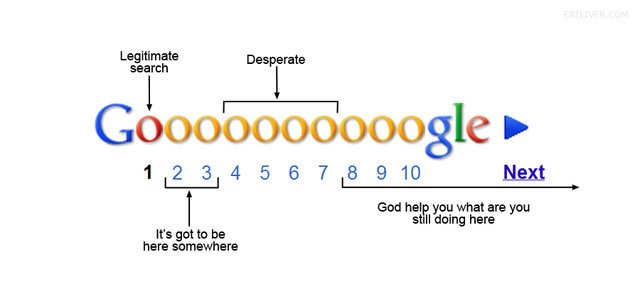 Search Engine Optimization (SEO) is hard to pin down because there are so many elements to it. Broadly, it is the ways in which you can change keywords and content on your website to gain more visibility on the internet. This can be one of the most difficult parts of redesigning your website, because determining what keywords to use, what content to change, what kinds of social media to work with, and everything in between. It can all seem incredibly daunting, and some may wonder if SEO is worth it in the end. We're here to tell you that yes, it is. Here are 5 reasons why your ecommerce website can't ignore SEO:
1. Get more qualified traffic: The more keywords you use, the more qualified traffic you'll get. Your website's bounce rates will decrease, and people who actually want your product will visit your website and you'll have a higher chance to convert them. If you don't include keywords on your website, Google and other search engines won't know how to index your website, and you may get hits, but those hits won't be by people who actually want to buy what you're selling.
2. Be seen on more avenues: Every time an article or blog post is written by or about your
company, it's like an arrow that's pointing to your website. Some potential customers might not be using a search engine to find what they are looking for—they may be scrolling through Facebook or reading a blog. By introducing your website to these different social media outlets, you also introduce it to more potential buyers.
3. Be more user friendly: It may seem like your website is easy to navigate, but by improving and updating the content on your website, you will greatly improve the experience of your visitors. Simply making tabs more accessible, descriptions more detailed, and adding more information about you and your company will help your customer navigate your site with ease and will also increase the trust between you and your customers.
4. Increase your rankings: This is probably one of the main reasons why people use SEO tactics. By incorporating more keywords into your website's content, your ranking on search engines will increase on its own. This is vital to your business's visibility, because the higher up you are in the rankings, the more people will see you when searching for the products you sell.
5. Help the crawlers out: Google, Bing, and Yahoo are constantly trying to improve their websites to get the most qualified results for their search queries. They send out crawlers that navigate and categorize websites all over the internet. If your website contains the right keywords, search engines will know exactly how to categorize it, which will in turn increase your rankings. However, if you include the wrong keywords, it will hide your website in a back corner of the internet.
Here at 216digital, we understand how incredibly valuable SEO is to getting your website seen by the most people possible. Our content writers work hard to create blogs and articles that will attract qualified customers to your website. We are partnered with Google and accredited by Bing, so we can determine the best avenues to take to optimize your website. Our SEO technicians have been working to increase traffic to websites and grow businesses for years. Let us help your business grow. Together, we can create something amazing.